WHAT HOMEBUYERS WANT MOST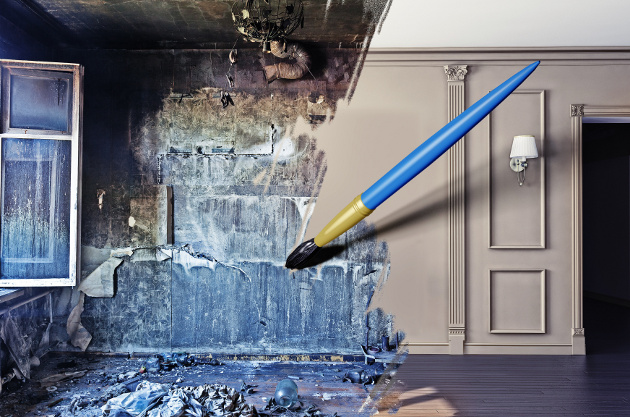 FROM MATTE BLACK FINISHES TO PIZZA OVENS TO COMMUNITY GARDENS, HERE'S OUR LATEST LOOK AT WHAT BUYERS ARE CALMORING FOR
As trends go. Some are fleeting, while others stick around for so long they can hardly be called trends anymore. That's the case with our latest look at the home and community features today's buyers are seeking. Many must-haves are familiar (think open floor plans and outdoor kitchens), while others, such as black finishes and voice-activated technology, are just emerging. We checked in with industry pros and analysts to identify 45 in-demand design elements, products, and features for today's homes.
DESIGN AND LAYOUT
SMALLER. According to the latest data from NAHB, home size may be leveling off: 2016 was the first year since 2011 that home size declined. The number of homes with four bedrooms and three-car garages also decreased. "We saw in 2016 the end of an era, " says Rose Quint, the association's assistant VP for survey research. "[It was] the end of this steady period after the recession where we saw homes getting bigger and bigger year after year." The American Institute of Architects' 2017 Home Design Trends survey showed a similar decline in interest.
OPEN. Not surprisingly, "Open-plan living is no doubt here to stay," says Karl Champley, a master builder, home improvement expert, and Insider for the National Kitchen & Bath Association (NKBA). Clear sight lines and dining area are one of the top home must-haves. When designing, "It's important to think about how we entertain and to create spaces that support the way we entertain," says Dawn Zuber, owner of Studio Z architecture, in Plymouth, Mich., and past chair for the AIA's Custom Residential Architects Network (CRAN).
FLEXIBLE. Flex space to accommodate changing needs and family makeup is important to buyers, such as a home office conversion into a bedroom for an aging mother or a yoga studio that morphs into a nursery. Flexible floor plans and understanding each customer's need are key in responding to this trend.
PERSONAL. Buyers once wanted to keep up with the Joneses, but today, personalization is increasingly important. "It doesn't matter what their neighbor is doing; everyone is making the home fit themselves," Champley says.
INTERIORS
MODERN-ISH. Transitional styles are coming on strong, offering homeowners an opportunity to veer more modern without being too edgy. In addition, according to NKBA's 2017 Design Trends Report, preference for contemporary has passed traditional for the first time.
EFFICIENT. Sustainability features are still niche in many regions, but energy efficiency is popular: Zillow's most recent Housing Trends Report found that nearly half of homebuyer respondents find energy efficiency desirable. Whether you're using Energy Star-rated windows, beefing up the building envelope, or being water wise, share expected return on investment with your buyers.
LIGHT-FILLED. Improved energy efficiency and a desire for increased wellness are driving demand for more daylighting. "There's research that shows that humans need daylight," Zuber says. "It really has a big impact inside the building."
STORAGE. Americans are seeking to reduce clutter, so provide ample storage, including well- appointed closets, to ensure there's plenty of space to stash things out of sight. "People want to see their homes organized," Quint says. That includes the garage and laundry room.
SIMPLE. The home is increasingly a point of escape, and homeowners are seeking simplicity. This is particularly true for older buyers, says Gena Kirk. "They're looking to simplify. They had a house with ... all of the stuff, and now they're looking to get rid of all that. Very clean, very simple."
DRAMA. Lighting is moving from utility to design statement. "Before, lighting was meant to not disrupt. [It was] just functional," notes Alaina Money. "Right now they're being used to their full extent to accessorize the home and to personalize the home."
TEXTURE. Accents, such as urban-inspired brick or trendy shiplap panels, indicate a trend toward walls with more texture. Money says she is also seeing a blending of woods and metals on elements such as light fixtures.
WELLNESS. The trend toward natural personal care products is translating into wellness for the home. Buyers are paying closer attention to ingredients and likely will respond to the use of low-VOC products. Biophilic elements, indoor-outdoor connections, and fresh air also play a roll. "One thing people are very conscious of these days is natural ventilation," Champley says.
SMART. There is an app for everything, and consumers desire the same inside their homes. Younger buyers expect smartphone control for tasks like turning on the lights, activating the security system, and controlling the temperature. Voice activation through tools such as Amazon Alexa and Google Home is also increasingly popular. "We do have great interest from the customer in smart devices that make it easier to live in the home, that make it more fun to live in the home," says Jacob Attalla. Still, too many options can be overwhelming. Get to know your buyers' needs and preferences and offer options that can grow over time.
KITCHEN
ISLANDS. The kitchen continues to be the center of the home, and large kitchen islands are the hub around which daily life circulates. "It's still the entertainment capital of the house," Champley says.
OUTLETS. As the kitchen becomes the center for homework and life in general, make sure there are plenty of outlets and USB ports for charging phones, tablets, & laptops. This is especially necessary around the island.
PENDANTS. Island lighting is moving away from a few small pendants to one or two larger, statement-making fixtures.
PRO STYLE. The proliferation of cooking TV shows has home chefs seeking more appliances as well as specialty appliances. "Where before you would have a range, now you have four or five different cooking appliances," Zuber says, which may include warming drawers, steam, and convection.
BLACK. Similarly, though stainless steel continues its reign, some buyers are ready to move on to the next big thing in appliance finishes. Black matte, black stainless, and bronze-like finishes are some of the latest options that still offer a sleek, professional look.
TWO TONES. Two-tone cabinets were one of the top 10 kitchen trends in the NKBA's annual design survey last year. Garman's Money says this trend can be executed with contrasting upper and lower cabinets or with perimeter cabinets in one color and the island in another.
WARM WHITE. When it comes to cabinets hues, white is taking over. Warmer tones are now in demand more so than dark finishes. Warm grays with wood-grain showing through also are popular, she notes.
QUARTZ. Demand for quartz countertops is steadily climbing. "People want that smooth, open, clean look that quartz gives them.
STORAGE. With the desire to reduce counter clutter comes thoughtful and creative kitchen storage. "They're thinking through the way they're going to live when they're in their kitchen and cooking. For example, drawers instead of doors offer easier access to ports and pans, vertical/slotted spaces wrangle cookie sheets and cutting boards, and designated spots for mixers and other appliances keep surfaces clear.
PET-CENTRIC. Homeowners increasingly see their pets as part of the family, and their homes should reflect that. Though pet-washing stations scored low on a recent NABH survey about consumer wants, builders should consider details such as where to store giant bags of dog food and where food and water dishes can be placed out to the way. Renters want room for their furry friends, too, so consider designated per areas and poop bag stations for multi-family buildings.
BATH
SLEEK. Though jetted tubs were once the "it" detail for master baths, time water volume, and maintenance slowed demand. Instead, buyers are favoring large, luxurious showers, often with multiple showerheads, hand showers, and sprays. Curbless designs and linear drains are contributing to a streamlined look.
SOAKERS. An exception to the shower-rather-than-tub preference is the popularity of freestanding soaking tubs. As the master bath gets larger and more lavish, the freestanding tub plays the role of art piece. New compact models are bringing the trend into smaller master bathrooms.
UNIVERSAL. Originally reluctant to embrace aging-in-place features, Baby Boomers are opening up to the idea a accessible products that help them stay in their homes longer, particularly options that don't look institutional. No-threshold showers, grab bars that look like towel bars, anti-slip flooring, lever handles, comfort-height toilets, and adequate lighting are among the simple features that make like safer and more comfortable for users of all ages. At minimum, builders should install blocking for future grab bars.
MATTE. After several years of polished chrome and satin nickel domination, fun new faucet finishes such as matte black and brushed gold are emerging, as well as colors to add a bold pop to contrast with white surfaces. Increased functionality, such as hands-free or touch operation, is becoming more common.
BIG. Large-format floor tile continues to be popular for bathroom floors.
PATTERNS. In addition, We are seeing interest in patterned tile, such as old-world or Spanish, in master bathrooms, but updated for today's tastes.
WATER-WISE. With drought becoming more prevalent, water-conserving fixtures are a safe bet and, often a must-have.
EXTERIORS
OUTDOORS. Demand for outdoor living features isn't slowing down, and buyers increasingly want the same amenities on their decks and patios that they have inside. This includes fully functioning kitchens and dedicated dining and seating areas.
INSIDE OUT. Blurred lines between in and out are a key part of the outdoor living trend, creating larger, flowing entertainment spaces. Increasing availability of multi-panel doors and opening glass walls across a range of price points is putting such seamless transitions within reach for more buyers.
APPLIANCES. Along with grills, refrigerators, and wine coolers, specialty outdoor appliances such as pizza ovens and smokers are popping up.
NO-FUSS. Low-maintenance materials are a must for many consumers who don't want to spend all summer cleaning and painting. In the AIA's 2017 Home Design Trends Survey, 63 percent of architects report increasing popularity of low-maintenance products versus 59 percent the year before.
CURB APPEAL. Buyers want their homes to stand out, and mixing textures, colors, and material is one way to do that. Think lap siding with vertical board-and-batten on the gable ends or dark trim or gutter contracting against a white façade.
CONTRAST. Dark-toned window frames in bronze or black also achieve this striking contrast while lending a contemporary vibe.
STATEMENT. A boldly colored front door is a way for homebuyers to inject personality without making a huge commitment that could affect resale value.
Source: Professional Builder
---
REGULATIONS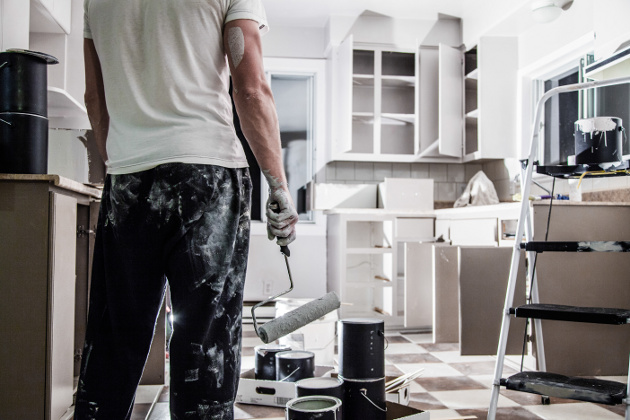 NEW STANDARD FOR RANGE HOODS
ASTM International recently announced a new standard that will help measure how effectively wall- mounted kitchen range hoods remove indoor air pollutants. The standard helps with selecting range hoods based on how well they capture pollutants and exhaust them outside the home, instead of relying on airflow specifications that aren't always good indicators of pollutant removal.
The new standard (soon to be published as E3087) was developed by the subcommittee on air leakage and ventilation performance, part of ASTM International's Committee on Performance of Buildings.
"Cooking has been identified as a major source of indoor air pollutants in homes," says ASTM International member Lain Walker, a scientist at Lawrence Berkeley National Laboratory, "The new standard allows us to rate how well a range hood works by determining how much of cooking contaminant from a cooktop is directly exhausted to outside," Walker said in a statement. "The ratings can then be used to specify better performing products and to set minimum acceptable performance limits."
Building codes and ventilation standards address the airflow requirements or range hoods, but there is still wide variance in the ability of hoods to remove pollutants, according to Walker. He notes that manufacturers could use the standard to develop and market products that better capture pollutants, and that the subcommittee would eventually like to adapt the test procedures for island and downdraft systems. Regulatory bodies could specify minimum performance requirements.
Source: Houston Builder
---
2018 Sales & Marketing Council President
Liz Thompson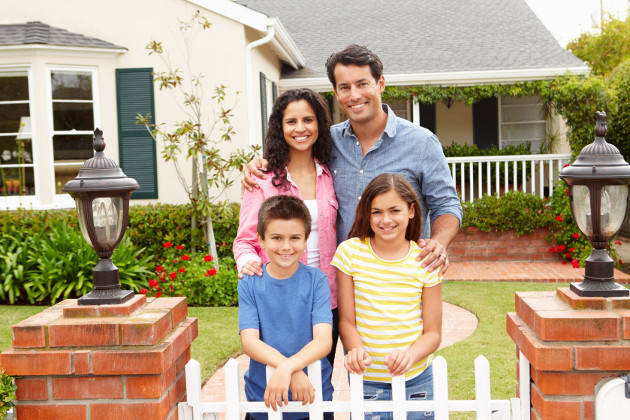 Did you know Houston was named the seventh hottest place for Americans to move in 2017 by a recent Updater moving app ranking based on relocation data?
After the show of class following Hurricane Harvey and the worldwide spotlight on our city during the tremendous run from our Houston Astros, outsiders are now starting to see what, as a native Houstonian, I already knew. From walkable street fairs on Washington, the greatest culinary experiences worldwide, and the unlimited options of social scenes, Houston is making its mark.
But what is it about Houston that makes our housing and building industry so dynamic?
Let's take a look.
POPULATION GROWTH: The phrase, "I wasn't born in Texas but I got here as fast as I could," rings true for roughly one million households over the last eight years. And 2018 is expected to see a 2.2 percent increase.
JOBS: With Houston's well planned traffic corridors and low employer taxes, our city continues to attract new companies like Exxon and Amazon. While we saw an increase of 1.6% year over year in 2017 we still expect to see over 2% increase again in 2018.
BEST PLACES TO LIVE: Houston ranked as the No. 20 "Best Places to Live" in 2017 by USNEWS for our cost of living compared to the median annual salary, as well as for the growth due to net migration. Not to mention, Houston boasts 10 of the top selling master planned communities in the nation with Riverstone topping the Houston charts a No. 25.
The list for Houston's notoriety goes on and on but we can take liberty of the Astros World Series slogan and be proud that we have truly "Earned History" in 2017 and are unquestionably going to do the same this year.
---
City Releases Final Floodplain Ordinance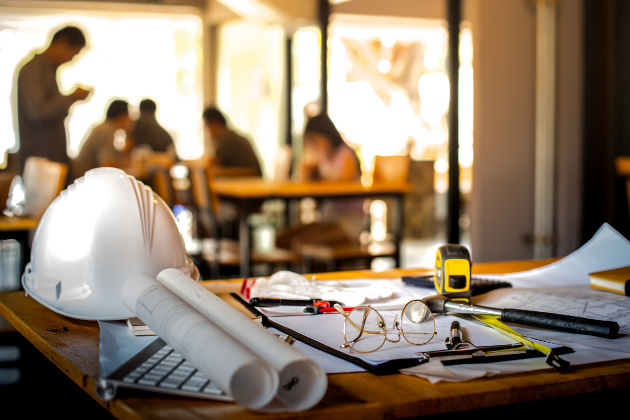 On April 4, the Houston City Council voted to dramatically increase regulations on building within the 100 and 500 year floodplains. The proposal to amend Chapter 19, the City's Floodplain Regulation Ordinance, was first introduced in late January and was uncharacteristically fast-tracked through the ordinance revision process. In summary, the newly adopted ordinance will require all new residential construction in the 100 year and 500 year floodplains to be built to the 500 year flood elevation, plus two feet beginning Sept.1. The City of Houston released a finalized copy of the ordinance just last week.
---
MUD Performance Report: The Harvey Impact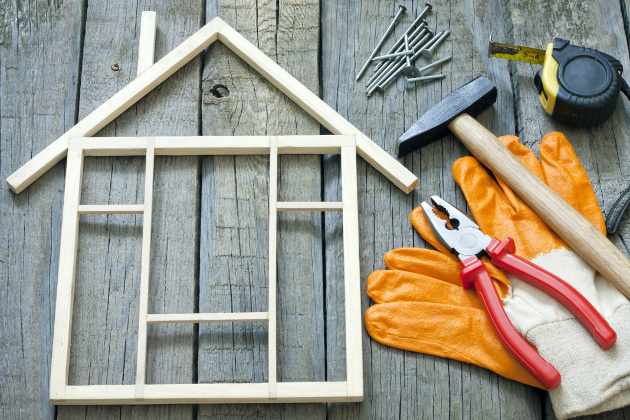 Yesterday, Meyers Research released its final report on the extent of flooding in Houston-area MUDs as a result of Hurricane Harvey. The finding, based on a review of the performance of 945 utility districts in the 9-county Houston MSA, showed that fewer than 8% of houses in municipal utility districts flooded, and of the 37,000 houses which did experience flooding, less then 3% were located in districts with subdivisions developed under the Tropical Storm Allison Recovery Project drainage and detention rules.
Less than two dozen MUDs experienced damage to district infrastructure and operators and directors acted quickly to deploy back-up systems to ensure water and wastewater service delivery during this unprecedented storm. MUDs have long been recognized for helping Houston house its residents affordably. During Harvey and its aftermath, these districts also demonstrated they are reliable and financially sound providers of critical infrastructure to Houston-area residents.