Cost Considerations
Source: Builder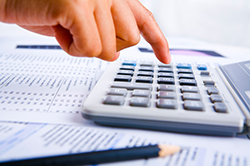 When the USGBC issued the first LEED standards in 2000, anything labeled "nontoxic" or "low-VOC" was significantly more expensive than other products in its category. Some builders haven't looked closely at products labeled green or healthy since. Jason McLennan, founder and chair of the International Living Future Institute, thinks they should.
"It's best not to make assumptions and recognize that the costs are changing rapidly and for the better," says McLennan, whose organization drives transformation toward restorative structures and communities. "Builders need to stay current and realize there are more and more healthy products out there each year and more and more with no premium.".
Costs have come way down for Peter Johnson, whose company Healthy Home Builders focuses on eliminating mold and water issues and selecting nontoxic products in the homes it builds in New York and Massachusetts. Healthy Home Builders includes energy recovery ventilation systems and whole-house air and water filtration systems and specs low or zero-emitting materials. Four years ago Johnson paid tree times more for formaldehyde-free plywood and had to import it from California. Now, he says, it's very competitive..
For example, with soy-based glue are now ubiquitous. Formaldehyde-free fiberglass insulation, introduced in 2009, has also become the norm. The last pink batt bound together with a formaldehyde-based formula rolled off the assembly line in 2015, says Bill Walsh, president of the board of directors for the Healthy Building Network, which he founded in 2000 to reduce the use of hazardous chemicals in building products. "Today we don't have to think about it anymore," he says.."That's the place we want to get for builders."
Healthier, affordable products and systems have found their way into the mainstream, says Gail Vittori, co-director to the Center for Maximum Potential Building Systems and former USGBC chair. "My goodness, 15 years ago we couldn't go into a home improvement store and find zero- or low-VOC paint. Now we can."
Although healthier products are becoming readily available, home builders still have to plan ahead when specifying certain materials, says Scott Steady, environment product manager for indoor air quality at UL Environment. Products such as cabinetry may need to be special ordered, and subcontractors may need instructions about using adhesives and coatings with low-VOC emissions.
---
AHRI's Advice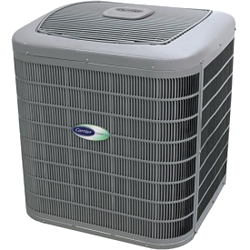 The Air-Conditioning, Heating, and Refrigeration Institute is advising property owners in areas that have experienced flood damage to take important safety precautions with regard to their heating a cooling systems.
"Standing water in a yard, building, or basement can damage a property's heating, cooling and water heating equipment in ways that are not always readily apparent, putting families at risk," said AHRI President & CEO Stephen Yurek. "We advise property owners to play it safe and replace, rather than repair, flood-damaged heating, cooling, and water heating equipment." The association has compiled a list of heating and cooling equipment to consider replacing, if flood-damaged:
Heat Pumps and Air Conditioning Systems: Split air conditioning and heat pump systems have power and control wiring between the indoor and outdoor parts of the system, and piping through which refrigerant slows through the system. If flood water has repositioned either the indoor or outdoor units of a split system even by a small amount, there is a potential for refrigerant leaks. The system will then require major repair or full replacement.
If the refrigerant system remains intact after the flood, the entire system should be cleaned, dried, and disinfected. Have a contractor check the indoor and outdoor units' electrical and refrigeration connections, including all control circuits. The decision to repair or replace should be made after consultation with a qualified professional on a case-by-case basis.
Water Heating Systems: Regardless of whether a water heater uses gas, oil, or electricity, if it was exposed to flood water, the unit should be replaced. In gas and oil units, valves and controls can corrode. In an electric unit, the thermostat and controls can corrode. In all types, the insulation surrounding the unit will likely be contaminated and will be nearly impossible to disinfect. In addition, the insulation takes a great deal of time to dry and can lead to corrosion of the tank from the outside.
Even if water heater components have been cleaned and the unit seems to operate properly, parts may corrode in the future. Both gas and electric water heaters have a pressure relief valve that can corrode and stick after being exposed to flood water. Be sure, therefore, to replace this valve as well.
A new water heater is a relatively small investment, and replacing it is fairly easy to do. If the water heater was more than five years old, the chances are good that a new unit will be more efficient, which will see money in the long run.
Ductwork: If a structure under storm repair contains a central forced-air system, attention should also be paid to the duct-work. An experienced technician will not try to salvage duct insulation that has been in contact with flood water, but will replace it because it is impossible to decontaminate. The contractor also will clean, dry, and disinfect the ductwork itself.
A through job will require disassembling the ductwork, but the silver lining is that such repairs will allow the contractor to seal joints in the ductwork and improve insulation to reduce heating and cooling loss.
AHRI recommends that all inspection and replacement work on flooded equipment be performed by qualified heating and cooling technicians. Qualified contractors are listed by zip code in the North American Technician Excellence (NATE) Contractor Locater at www.natex.org. Information on federal tax incentives for replacements and upgrades is available there.
"While flood damage can be a very traumatic experience," Yurek said, "turn mis-fortune into opportunity by considering new, energy-efficient models that will lower future energy bills. Property owners also should ask their local utility about available rebates for installing new, energy-efficient beating and cooling equipment, and a competent contractor will be able to advise about equipment eligible for federal tax credits or state energy rebates."
The Air-Conditioning, Heating, and Refrigeration Institute (AHRI) is the trade association representing manufacturers of air conditioning, heating, and commercial refrigeration, and water, heating equipment. For more, go to www.ahrinet.org. BSM
---
Storm Damage: Don't let scams stump you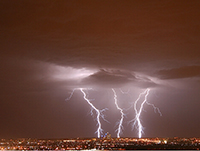 You look outside and see toppled trees and drooping branches caused by ice or a severe thunderstorm. Scammers see the same thing and view it as a chance to swindle you.
As winter quickly approaches, experts warn that unscrupulous contractors will soon be gearing up to swoop into storm-damaged new it neighborhoods to offer to clean up every branch, limb and twig. But they typically end up taking their victims' money, often fleeing to another state.
Ice and snow can damage trees by weighing down branches, which can snap and crash onto cars and homes. "As soon as trucks can get on the road, you're going to see scammers," says Basil Camu, owner of A-rated Leaf & Limb Tree Service in Raleigh, N.C., adding that some may not be swindlers. You should also look out for unqualified service providers, too. "You might have 10 to 20 trees service companies in your area that are reputable, and the rest are guys who have pickup trucks and chain saws and think they're tree companies."
Make sure you hire a company with insurance, Camu says. Don't just ask if they have insurance, ask them for proof, he says. The certificate of insurance should, at a minimum, contain the company's information and a date to show the coverage is current, he says. Under ideal circumstances, he recommends customers get proof of insurance from the business' insurance company. But for winter weather emergencies, you can accept the proof of insurance from the company, as long as you take other steps to make sure you're not being scammed, he says.
Unless a branch crashed onto your roof or into your yard, you may not realize you need a tree service company, so check your property for sign of imminent problems after a storm. Look for leaning trees or drooping branches. Camu says. Also, examine trees for signs of splintering, and check the root base — if one side is higher than the other, you should call a pro to check it out, says Chris Etheridge, owner of A-rated CCF Tree Service in Raleigh.
Also, make sure to consult with the company about whether you can save the tree, says Tracy Langston, owner of highly rated All Tree Expert in Marietta, Ga.
Experts caution homeowners against trying to cut damaged tree branches themselves. "if it looks like anything needs to be done the tree and you can't reach it by standing up, call a professional," says Daniel Foster, owner of A-rated Green Vista in Alexandria, Va. "So when you have ice and snow like this? Don't try climbing on a ladder. Call a reputable professional.
NOTE: If you hire an uninsured company and a worker get injured on your property, you or your insurance company will have to foot the medical bills.
Source: Angie's List